My sweet little Squeakie has a new pair of woolies for this Fall/Winter! I finished them today and made sure to do a little photo shoot of her outside in them.
Here they are! I designed the little tree on the back and my 10 year old daughter told me I should add roots and a bird at the top. She's a designer at heart and I know she'll be very active on my shop in the years to come!
I love how she crosses her fingers and ooooh her little "dedos" are so cute!!!
(my brother is a missionary in Guatemala and taught her that "toes" are "dedos" in Spanish. Now if you ask her what they are, she says "day-doe" ~ baby talk melts my heart!)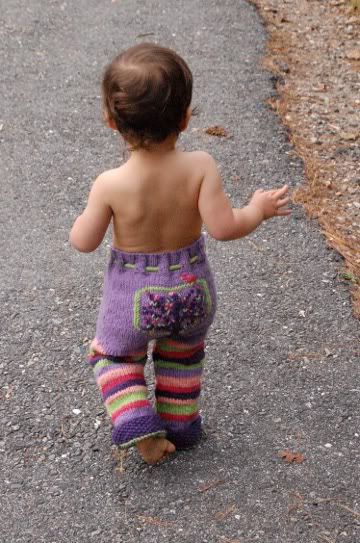 Squeakie, you are the silliest little girl with the cutest cheeks in town!!! I love you!!