My children love to sketch out designs for me to knit up at some point. Some are kinda crazy and just about impossible to imagine knitting up, but then some are GREAT and just HAVE to be created!!
This is a pair I recently listed on my shop that my oldest daughter designed. She is 10 and has a great eye for it!!
Introducing..........
BARN OWL LONGIES
! (Click the link to view them on my shop!)
First off...here is the little designer...
and here is her sketch...
And this is what I came up with when I got my needles clicking... (back view)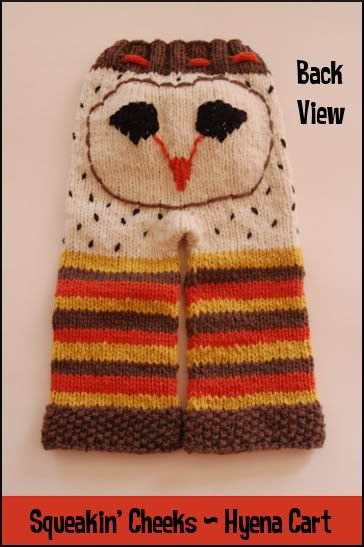 and even the front is cute with all the speckles!
Do you have any ideas you'd love to see in longie form? Let me know and I'll see what I can whip up for you!! squeakincheeks@hotmail.com
Time to knit! Goodbye for now!