ok... maybe not a WORLD record, but I know I had to pass my own record time for knitting a large sized pair of Budgie Bloomers!
I finished this pair in just under a week! Started on a Friday and ended (all but the i-cord) on a Wednesday night. I knit the i-cord this morning (Thurs.) and they are all ready to mail out to the little birthday girl!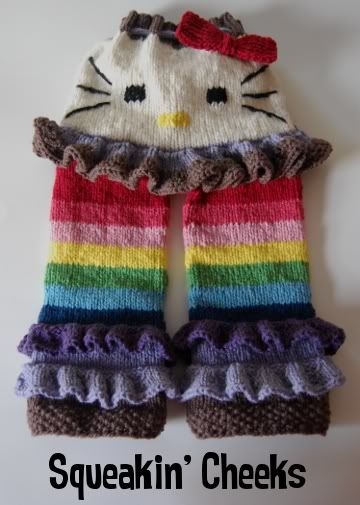 Here is the precious birthday girl herself, Miss Victoria...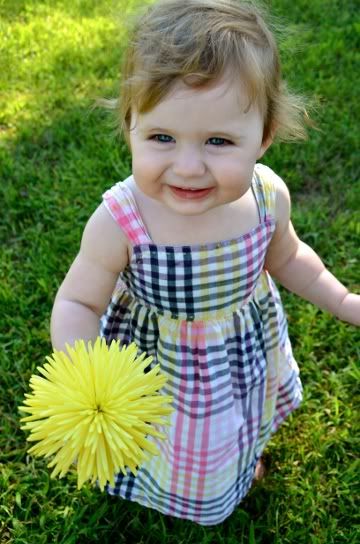 Her Mama, Candice, sent me her idea of what she wanted and here is a photo of the 2 together! I think I got them pretty close!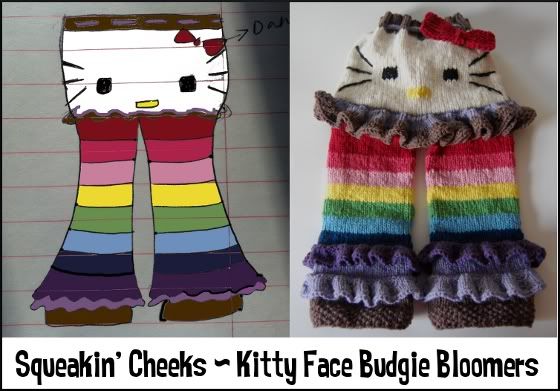 So... now my fingers need a vacation. BUT... addicted knitters don't give their fingers vacations... so it's on to my next project!
I also wanted to share with you what Candice said after seeing them.
"
OH. MY. WORD.
First of all, you amaze me! You just brought your hero status to the next level! I actually have tears in my eyes right now! They are absolutely beautiful, exactly how I pictured them in my "dreams" haha :D Please, please post the photo in your blog/facebook/local newspaper/guinness book of world records, everyone NEEDS to see the fruit of all your hard work! These are going to make her day sooooo special! I can't wait for her to see them, she's going to LOVE them! I will take photos of her seeing them for the first time for you ;P Please list that custom so I can pay the queen of knit! You are awesome and I am so thankful I came across your shop :)
"
Awww...talk about tears. I had them when I read this!!
I'm a hero. Aaaaaah. Feels good :)
:) Bridget (AKA "
The Knitting Maniac
") click the link to visit my new knitting blog!