I wanted to post a photo of the first American Girl Doll Set that I've finished!
Here it is! (and it will be on sale at my
shop
soon!)
My daughter's Madame Alexander doll is today's helpful little model :)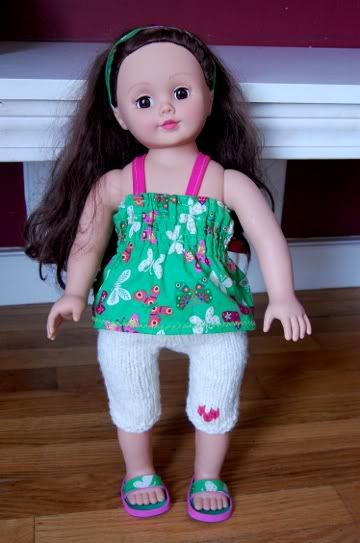 The complete outfit is a hand sewn headband, shirred shirt, hand knit wool capris and sweet sandals!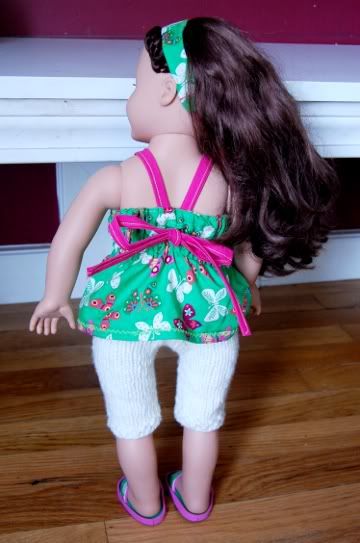 And here is a close-up of the little sandals! I have been having SO much fun making these! Instead of the regular straps, I decided to add matching fabric to tie it all in! I'd love to hear what you think!! COMMENTS PLEASE!!!!! :D