I've recently moved from my old Hyena Cart shop, "
The East Side
", to my new HC shop, "
Squeakin' Cheeks
"!
I am finishing up my maternity leave after having baby #6...a sweet girl, named Suri (AKA "Cheeks", nicknamed by my Niece, Haley)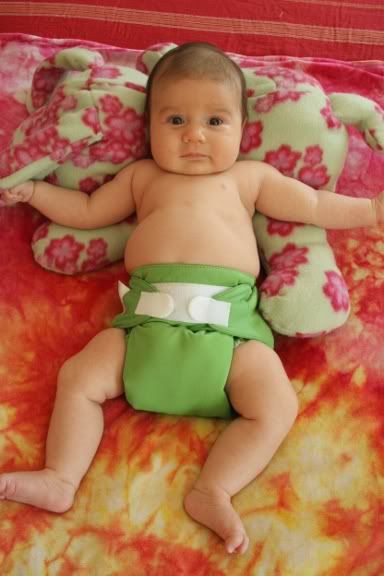 What a blast it's been knitting for my own child, but I miss knitting for others!! It's time to GET BACK TO WORK!!!!
I decided to not only give my shop a facelift, but to also change the name. Since Suri is my 1st solely cloth diapered child AND my first wool-wearer-from-the-start baby, I figured it would only be appropriate to name the shop after her ;-)
So... "Squeakin' Cheeks" has been born and I just listed my first items for sale, my original
"Budgie Bloomers" Patterns!
I'll be stocking my shop soon with lots of woollies and other items!
Please check back to see what is happening at "Squeakin' Cheeks" and I look forward to working with you all again!
:) Bridget ~ WAHM Mama to my 6 homeschooled blessings!